Time to make a little 5 1/2 pound batch of links....
Sausage Maker out of Buffalo never lets me down when I use
his seasoning mixes.
Not much to say .....pics will do the talking.
Recipe is for 10lbs...I just cut it in half.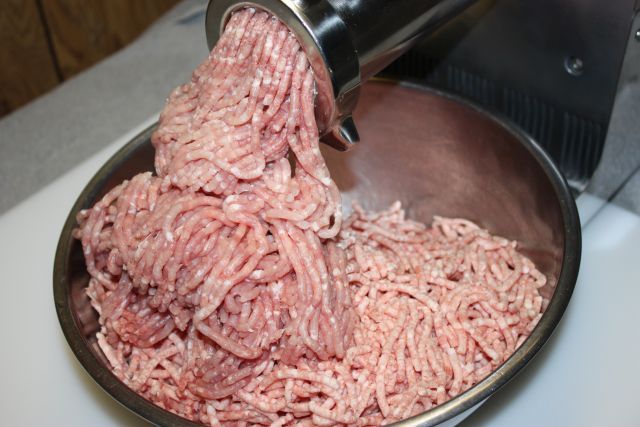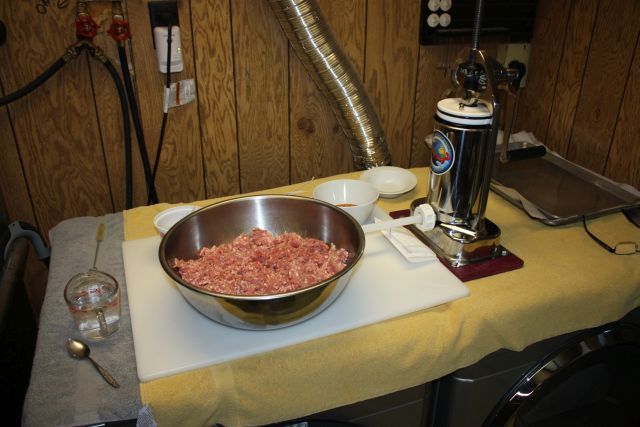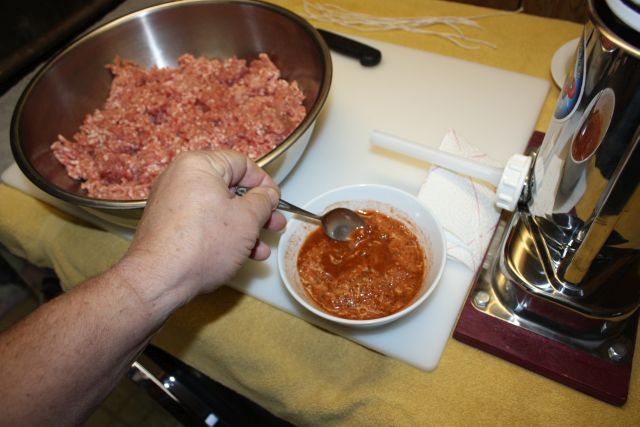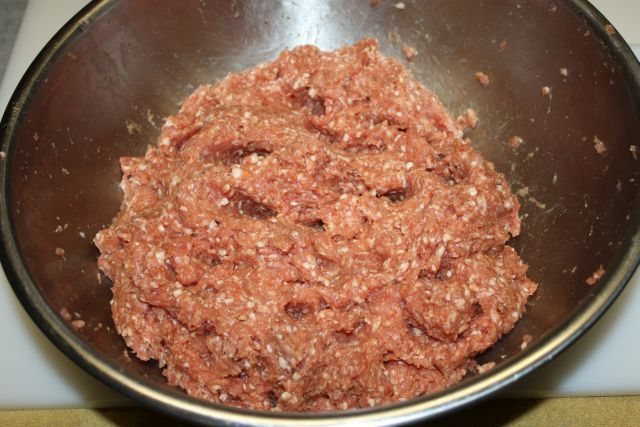 I like to mix my wet and dry together....makes for easier and more consistent mixing.
All mixed and ready for stuffing....these are a 35-38 mm fresh hog casing.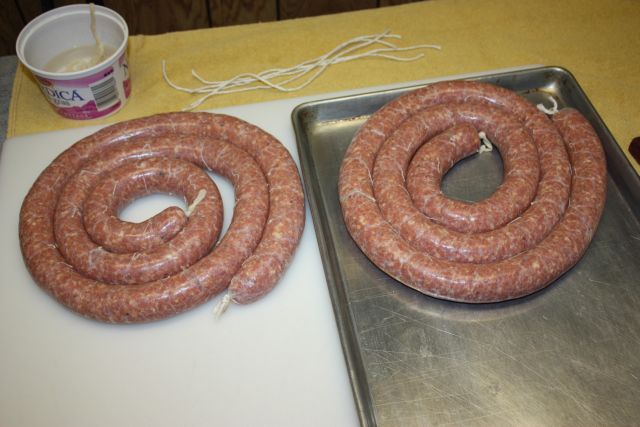 Stuffed and linked...I kept 4 links for dinner and the rest go on a pan and in the freezer to firm up.
When firm I vac seal and throw back into the freezer for future meals.


Man has to sample his goods.....we have extreme cold warnings for tonight
but hey lets get er done.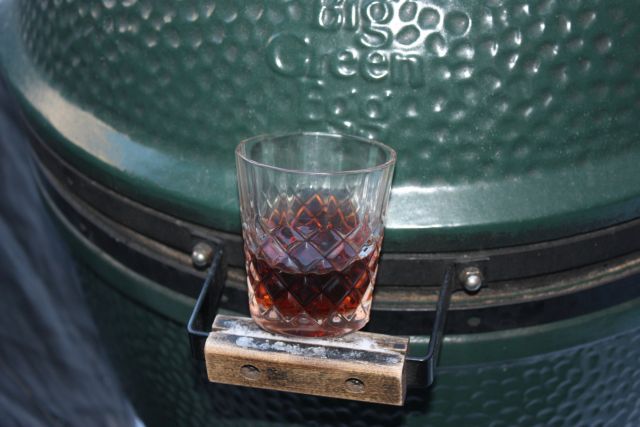 Gotta try and keep the rum warm while cooking.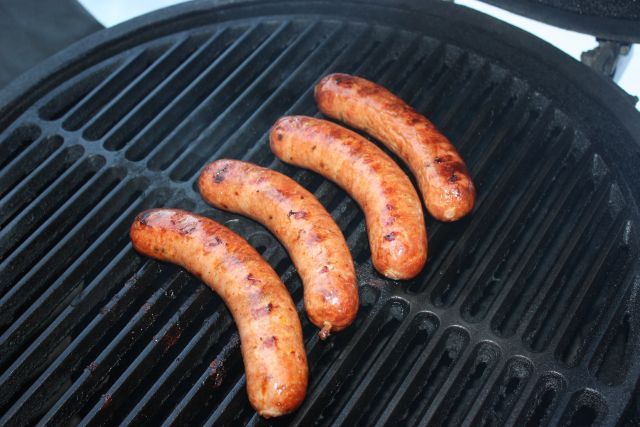 Gotta love fresh sausage....always nice to know exactly whats in your sausage.
_________________
Horizon Offset (Marshall RD Special)
30 " Electric Masterbuilt(Digital)
Large BGE
Napoleon Legend Gasser
20"& 26" Discada
Two of the fastest Thermapens ever made ... Black& Blue
LIAR #25